Learn More About Laundry Liquid
Blog 2017-09-09 Fairy 553 0
You know, we wear clothes because usually come into contact with our perspiration, dust, or oily be soiled, is the source of the bacteria, if laundry liquid cannot be thoroughly cleaned clothes, touching the skin sensitive consumers, may cause some skin diseases.
So, in this remind you: for the sake of your family's health, the choose and buy laundry liquid, should be to the supermarket to buy a certain size, and the use of well-known enterprises and famous brand product, and pay attention to choose logo is complete and within the shelf life of the product, check whether the content is normal, should not have color abnormal phenomenon such as stale. When used, you should read the instructions carefully and use the product correctly.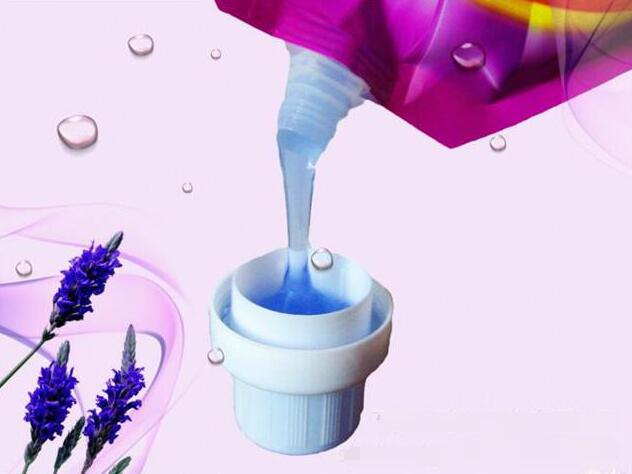 Decontamination principle:
Surfactants include the hydrophilic and hydrophilic ends, where the oil-wet ends are combined with the stain, and then the stain and fabric are separated by physical movement (such as hand rubbing, machine movement).
At the same time, the surfactant reduces the water tension, so that the water can reach the surface of the fabric and make the effective components play a role.
Classification:
Common laundry liquid can be divided into three types: ordinary laundry liquid, high-grade non-phosphor liquid, and conceptual laundry liquid. The concept type is the most popular, adding various popular consumption concepts, such as antimicrobial sterilization, sterilization, soft and mild, and so on.
Features and functions:
The double efficacy of surfactant, clean and strong, can remove multiple stubborn stains on clothing.
Natural soap-based softener, laundry, and supple combination.
Through skin test, make sure that laundry is not sensitive to skin.
Contains anti-corrosive composition, which can help prevent metal button, zipper, buckle and the corrosion of the inner wall of the washing machine.
Scope of application:
Used as a laundry liquid and softener.
Applicable to all kinds of washable clothing, including baby clothes and diapers.
Pretreat stubborn stains.
The stain can be applied directly to the stain for pre-cleaning.
It works well in cold water or hot water.
Hand wash or machine wash.
*if you did not receive our reply within 24hrs, please resend to our alternative email: s@aogrand.com, or call +86-181.5100.0009 directly.
We will never, ever spam you – nor sell, trade, or transfer your email to anyone else.