Soap Water Can Wash Silver Jewelry
Blog 2017-12-02 688 0
Silver jewelry color beautiful, appropriate price advantages, to remind, local becomes black silver jewelry to wear over time, this is because silver reacts with sulfur in the air, produce black sulfide silver, beautiful. If it's already dark, you can wash it with silver washing, or wipe it with a silver cloth. You can also use a soft brush with toothpaste to scrub, and then wipe dry with a cotton cloth.
Do you know that soap water can wash silver jewelry? How is the silver necklace cleaned, and many people don't know this yet. As a natural soap company, I'd like to tell you 3 kinds of methods in daily life.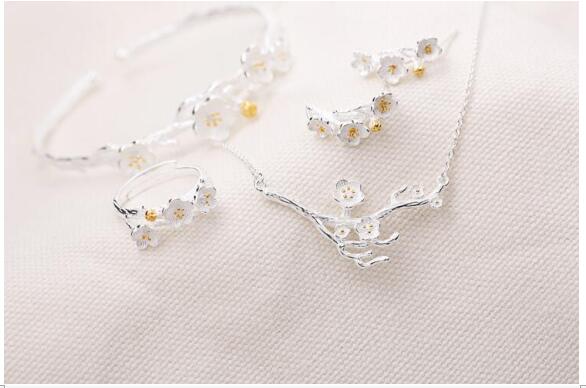 ♦ The first kind
Use a professional polishing cloth to polish the surface of silver jewelry (except for the platinum plating process).
♦ The second kind
With professional silver wash water, soaking method can be used (do old process) or wiping method (except the platinum plating technology and embedded technology), the silver ornaments into silver wash water for about three seconds (particularly serious oxide can put a longer), removed after repeatedly rub, wash with plenty of water for net, knead into alkaline water, such as soap and water to wash; Rinse off with clean water.
♦ The third kind
With toothpaste (try to choose green transparent gel form, this toothpaste grain is exquisite, avoid to scratch the surface of the silver), rub toothpaste directly on the silver to wipe, after add water, rub out the bubbles, if there is a seam scrubbing with a toothbrush, avoid bubbles into the seam.
How to clean the silver necklace? Did you learn it? Life is an art. If you still lack some common sense, find it on our website. I believe it will help you.
*if you did not receive our reply within 24hrs, please resend to our alternative email: [email protected], or call +86-181.5100.0009 directly.
We will never, ever spam you – nor sell, trade, or transfer your email to anyone else.