Can Soap Really Remove the Oil Stain?
Blog 2017-08-14 794 0
【 Soap removable principle 】
In addition to containing advanced fatty acid salt, the soap contains rosin, water glass, spices, dye and other fillers. Structurally, non-polar hydrophilic parts (alkyl) and polar hydrophilic parts (carboxyl groups) are found in the molecules of sodium advanced fatty acids. The hydrophobe has the properties of oil-friendly properties. When washing, the oil in the dirt is stirring, dispersed into tiny droplets, after contact with soap senior fatty acid sodium molecular abhorred water-based (hydrocarbon) is inserted inside the oil droplets, together by van der Waals force and oil molecules. The hydrophilic (carboxyl) part that is soluble in water is extended out of the oil and inserted into the water. The droplets of oil are surrounded by soap molecules, dispersed and suspended in the water to form the emulsion, and then the friction vibrates, which is washed away with the water, which is the principle of soap products  to remove the oil stain.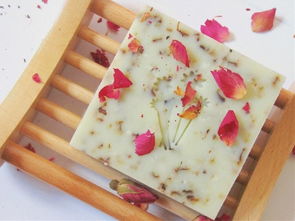 【 Soap precoating method 】
There is grease and milk stain on the clothes, try to use "soap precoating method" to remove.
1. When clothes are dry, apply a wet soap to the stain.
2. Don't wash immediately after painting, let sit for 5 minutes, let soap and stain react, and gently scrub.
3. Good soap effectively removes oil stains, fruit stains and other stains, leaving no trace, no lingering odor.
 【 Caution 】
Ordinary soap should not be used in hard water or acid water. In hard water, the formation of hard – soluble calcium salts and magnesia salts, in acid water formation difficult to dissolve in water fatty acid, greatly reduce its decontamination ability.
*if you did not receive our reply within 24hrs, please resend to our alternative email: [email protected], or call +86-181.5100.0009 directly.
We will never, ever spam you – nor sell, trade, or transfer your email to anyone else.