With Laundry Detergent, Clean Your Socks Clearly
Blog 2017-09-13 773 0
Wash socks and clothes separately, daily change.
Keep your feet clean first, wash your feet every day, wash with soap, buy a scrub board, and scrub 2 or 3 times a week, exfoliating and preventing a thick cocoon. Manicure nails, which are easy to hide from bacteria, are also easy to smell. So, you can use  laundry detergent to remove the bad smell on your socks.
Wash – off and wash immediately when the dirt and dandruff on the socks are not dry and cleanest. Hand wash – no washing machine, no matter what sock, socks are best to wash.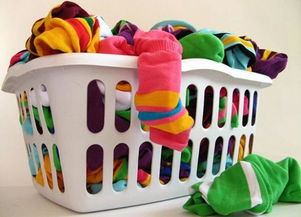 Method/procedure:
1. Wash both sides – first, wash the inside, turn the socks over, and soak with water. With the laundry soap, laundry liquid, or washing powder, gently knead to generate foam, turn it over again for key parts of the same, five toes, gently knead and stained. Then soak for about 10 minutes and rinse until the rinse is clean. Wring and dry again.
2. After the laundry detergent is flushed out with warm water, put the socks in the water and soak for 15 minutes. Put some vinegar in the water first, soak for 5 minutes, then wash with clean water, and then dry in the sun, so that the socks are clean and not smelly.
3. The washing rice water is the natural detergent and detergent in the kitchen. It will be easy to clean and clean after 20 minutes of soaking in the dirty socks in the water.
4. Washing socks with diluted baking soda will have an unexpected effect.
5. When you wash your socks, just put 2 or 3 slices of lemon in the hot water and soak the washed socks for 10 minutes. The socks are easy to wash.
Considerations:
Wash the light color first and then wash it.
Don't spend too much time in the sun.
*if you did not receive our reply within 24hrs, please resend to our alternative email: [email protected], or call +86-181.5100.0009 directly.
We will never, ever spam you – nor sell, trade, or transfer your email to anyone else.