How to Make Bubble Water with Soap ?
Blog 2017-08-12 845 0
In daily life, there are a lot of materials that can be used to make bubbles of water, for example: chopping up the soap in water or using dishwashing liquid or shampoo.
It was proved by experiment that the combination of high concentration of soapy water, dishwashing detergent and shampoos could make the blowing bubbles longer and less difficult to break.
Another method is: in the soap water to join a small spoon of sugar or a little tea, put in the shadows for the night, you will find these soap water bubbles come out not only bright color, and are less likely to break.
As one of  the Soap manufacturers,the products we offer are trustworthy .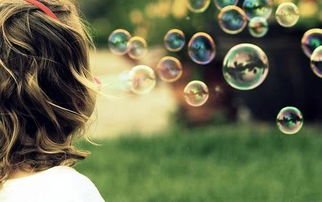 Bubbles are formed by the surface tension of water. This tension is the pull force of an object in its interior and is perpendicular to the mutual pull on the surface of the two adjacent parts. Water molecules in the water are more attractive to each other than water molecules are to air. The water molecules are stuck together like a beggar. But if the water molecules are too mucous between them, bubbles will not form. The soap "breaks" the surface tension of the water, reducing the surface tension to only the pass
1/3 of the time, and that's the best tension you need to blow bubbles.
Ways to slow the progress of the bubble to disappear: water evaporates quickly, the water evaporation, the bubbles on the surface of a break, the bubble disappears, therefore, must include some material in the bubble solution, prevent water evaporation, this material has a closed water is called moisture content. Glycerin is a hygroscopic liquid that forms a weak chemical bond with water and thus slows down the evaporation of water.
Soapy water is used for the effect of blowing bubbles. In general, you can use 2 servings of soap and water to mix with 6 portions of water.
To make the bubble lasting, the recipe changes to 2 servings of dishwashing liquid and 1 to 4 servings of glycerol.
Pour a little bit of glycerin into the water, then pour some washing powder, whisk together… · ·, wash the detergent, add water and put a little salt, or glycerin, into a bubbling water
Spray lotion + water + honey
You can try it out
*if you did not receive our reply within 24hrs, please resend to our alternative email: [email protected], or call +86-181.5100.0009 directly.
We will never, ever spam you – nor sell, trade, or transfer your email to anyone else.