Laundry Liquid Plays a Big Role in Our Lives
Blog 2017-09-05 2,102 0
Laundry, the things that are more insipid in life. Laundry detergent has always been a major part of the products used in laundry washing. However, careful people will find that the main components of laundry liquid are non-ionic surfactants, which have a strong ability to decontamination, and can penetrate into the fabric of clothing fiber to play the washing role and decontamination more thoroughly.
Laundry liquid's main effective components are an ionic surfactant, its structure including hydrophilic side and oil side, in which oil-wet combined with stain, and then through physical movement (such as hand rub, the machine movement) separate the stain and fabrics. At the same time, the surfactant reduces the water tension, so that the water can reach the surface of the fabric and make the effective components play a role.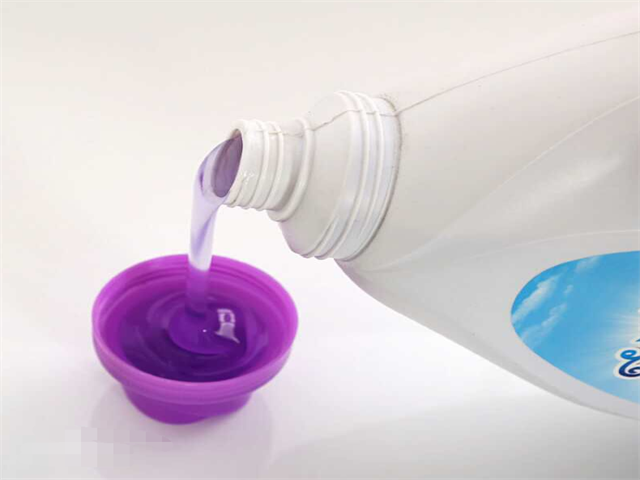 Benefits:
Decontamination or whitening;
Price/promotion;
Fragrant/fresh and fragrant;
Nursing clothing/supply;
Gentle and uninjured hand;
Easy to rinse/water saving;
Color/color fastness;
Low temperature/easy to dissolve;
Disinfection/sterilization.
Role:
High environmental protection
Easy to degrade and low energy consumption
The shortage of water resources is a wake-up call for environmental protection, and the market for laundry liquid is bound to move from high pollution to low carbon saving. From the moment of birth, the laundry liquid chooses the low-carbon route. At the annual meeting of the China washing products industry in 2008, experts at the conference gave full affirmation to the low carbon environmental characteristics of laundry liquid. The laundry liquid that meets the concept of low-carbon environmental protection will be the future development direction of laundry liquid.
High protection
The laundry liquid USES high technology and mild liquid formula, with multiple functions of washing and protecting. Compared to traditional liquid, laundry liquid alkaline low, performance is more moderate, does not damage clothes and hands, its protective clothing, protect the skin, protect the environment, the popular new comprehensive protective properties, as more and more families recognized and accepted.
Biodegradation
The liquid USES neutral raw materials such as surfactants, whose biodegradability is above 90%, reaching the highest level of the same kind of material degradation, and the impact of the emission on the environment is reduced to a degree.
*if you did not receive our reply within 24hrs, please resend to our alternative email: [email protected], or call +86-181.5100.0009 directly.
We will never, ever spam you – nor sell, trade, or transfer your email to anyone else.