The Treatment of Dyeing Clothing
Blog 2017-12-02 736 0
Washing clothes with soap is also a washing method that many people choose. Believe everyone used soap, soap has a strong decontamination ability, soap is widely used in life, often use soap to wash the dirt, etc., and some soap can be used to take a shower, and so on, then the soap benefits so much, you don't know what soap can be used for processing by dyeing clothes.
In the process of washing clothes, we often have problems with clothing stains. So, how do we properly handle dyed clothing? As a soap manufacturer, we will recommend you two solutions.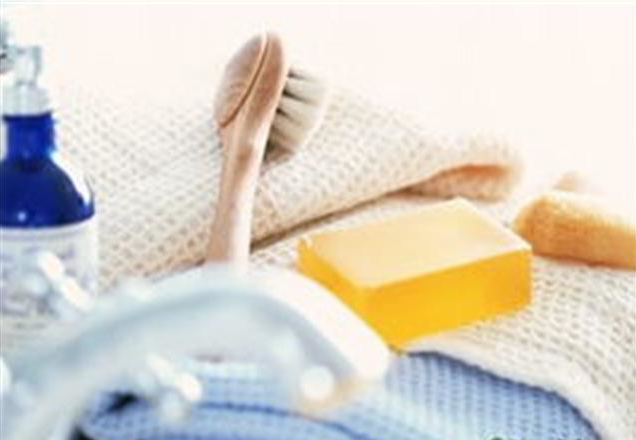 Soap and alkaline water mixture cleaning method
Operation method:
1. Soak the clothes in clear water for 10-20 minutes.
2. Take a small amount of baking soda + small, colorless soap and add water to boil.
3. Soak the soaked clothes in a boiling mixture for 10 minutes.
4. Take out the clothes and rub them in clean water.
Tips:
1. The soap must choose colorless, and the color of the soap will dissolve in the boiling water.
2. Be sure to boil, because the base molecules will break down quickly and quickly clean the discoloration area.
84 disinfectant cleaning method
Operation method:
1. Put the dyed clothes into the basin.
2. Pour the boiling water and the right amount of 84 disinfectant (the amount depends on the area and depth of the dyeing).
3. Soak for 15 minutes.
4. Rub the stain and rinse with water.
Tips:
1.84 disinfectant can only be used for cotton, hemp, polyester material can chlorine bleaching of clothes, and be diluted, bleaching time cannot too long, if not suitable material or method of use undeserved, can make clothes color.
2.84 has certain decolorization, so this method is only suitable for dyed white clothing and lighter colored clothing.
*if you did not receive our reply within 24hrs, please resend to our alternative email: [email protected], or call +86-181.5100.0009 directly.
We will never, ever spam you – nor sell, trade, or transfer your email to anyone else.