You'd Better Use Cleansing Soap to Wash Your Face
Blog 2017-09-01 1,029 0
Cleansing soap dispenser and non-soap formula, cleansing soap is not a matter of the PH value, but clean, the skin is not irritating.Because of cleaning products is to use the hedge with a two can only feel it clean force, can't identify the stimulus to the skin, it is best to use the cycle of about a week, whether the feeling of discomfort or tingling. Of course, if you use one or two times, you have obvious irritation and pain, two reasons, one is that your skin is too fragile, and the other is that the product is too stimulating to stop immediately.
Before using cleansing soap , should choose according to their own skin, others again good cleansing soap is not suitable for yourself, because everyone's skin is different, in the normal condition, our skin is a neutral, if the damage the skin secretion of the balance of moisture and oil content, the skin will become a water loss of dry skin or oily skin, excessive oil secretion leads to a series of skin problems of general cleaning products are alkaline, easy and acidic water membrane, cause water loss, skin tight, often used in great quantities, it is easy to cause the skin dry and dehydration. Therefore, the selection of weak acid skin care products is the key to achieve the excellent beauty effect.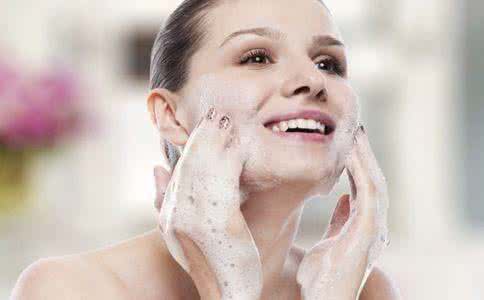 People used to use a crystal soap, wash clothes, wash the body, even wash my face, clean effect of ancient formula, although was very clean, but if use on the skin, but was dry, itchy and even peeling, because soap alkali is too strong, does not apply to the skin. There are always misgivings about washing your face.
Now, the composition of soap base has been greatly reduced, but due to the particularity of the cleanser, it can occasionally be used to feel tight. However, due to the ability of the skin to regulate itself, the discomfort automatically disappears after a short period of time, so it's not too intense.
Clean, after all, is a very short time in the composition of cleaning products, in addition to the bactericidal drugs, can in such a short time effect on the skin or into the skin and power are very small things, so adding too many ingredients in it, but easy to cause skin problems. So the composition of the downsizing and the insurance, on this basis, to be clean and moisturizing is fundamental.
Don't be fooled by the beauty of your soap. Some cleansers are particularly delicate, and more of an ornamental value. Good cleaners use either spices or coloring and no soap that adds any flavor will appear to be soft. The natural pigment is also difficult to maintain a bright like a cleansing milk won't use fancy color, pigment and essence can cause dry and sensitive skin, were it not for special purposes, pale soap is the most safety insurance.
In different seasons, use cleaner method and time each has different. Summer oil secretes exuberant, with clean and strong refreshing cleanser, clean time to want to be appropriately long a few, in winter should choose moist type cleanser. In different areas, also should choose the clean soap that suits oneself. Living in the dry north, the soap maker's natural is the relatively moist soap; Life in the hot and humid south is uncool. The weather, humidity and water quality are all factors that make the use of feelings variable.
Cleansing soap, or solid soap to wash hair skin care products, such as is 100% pure natural raw materials for making choice, and through the authority of organic certification, and can keep skin moist, bright and clear, can effectively remove dead skin, oil. Not only for the masses, but also for sensitive skin. And ensure the safety of the use.
*if you did not receive our reply within 24hrs, please resend to our alternative email: [email protected], or call +86-181.5100.0009 directly.
We will never, ever spam you – nor sell, trade, or transfer your email to anyone else.